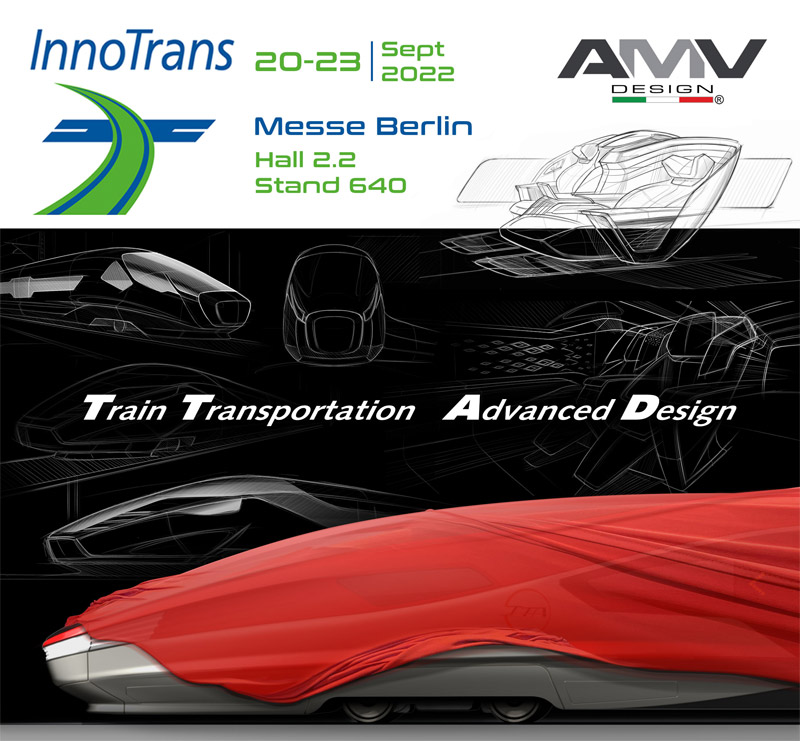 Do you remember what the wise Buddha said?
"You cannot travel the path until you have become the path itself".
In our case we've decided to replace the concrete with steel strips and crossbars, wear the conductor's suit and walk along tracks that will lead us towards a new and exciting challenge.

The will to express our own potential in areas touched only in part today, the desire to get involved in an international environment and the beauty of entering a sector, that is universally avant-garde in Design and technology, have pushed AMV Design straight towards to the Booth 2.2/640 at the next InnoTrans Fair in Berlin!!!

"Mobility" is a fantastic word. It is also a strategic sector in constant turmoil, which imposes on us incessant revolutions and rethinking to cope with the energy and environmental problems that constantly haunt us. Yours and ours is a long journey on a rough road that we try to tackle with Style.